I've been talking about drawing this cartoon for a long time and it finally happened. My goal this year is to work on my drawing skills so this was a good start.
It was then Amanda realized men did not, in fact, like to be blinded by science.
My husband wants it on a t-shirt so I made one on
Zazzle
. It's available for sale so you can order your very own shirt as well!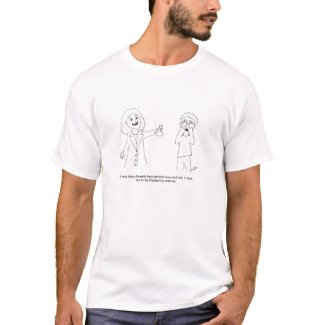 She Blinded Me With Science
by
ABirdInTheHandArt
Join one of the biggest
clothing affiliate programs